Thank you for dropping by – you've come to the right place if you're interested in change. Not the token, dabble around the edges pseudo-change, but real, sustainable change that enables you, your business or the organisation you work in, to adapt and thrive in these constantly changing, challenging times.
Our success is fundamentally built on and driven by our desire to:
bring about transformational organisational change that results in healthy, resilient, productive, vibrant, happy workplaces
work with individuals and teams of energized, resilient, skilled and passionate people who really want to work together to achieve great things
bring about personal change that really makes a difference in people's lives
get to the heart of what derails people, businesses and organisations from achieving their goals.
Specialties:
get to the heart of things
discern the core problems versus the symptoms of a problem
encourage positive thinking and resilience in challenging situations
be practical and real in proposed interventions
translate 'management stuff' into accessible, understandable, bite-sized, easy to follow pieces
name the elephants in the room
work alongside people, to support and guide them to 'do the doing'
lead others to think outside the box
encourage, endorse, challenge and affirm people in their growth to greatness.
What do we do?
We enable individuals to develop, and organisations to prosper. We also educate and support business owners and individuals in the process of planning for the inevitable, as well as the unexpected. It is never too early to Get Your Affairs in Order, and liberate you to live life to the full.
Please do have a look around the site for more information about who we are and what we do. You'll find there are a number of free resources and links to our Youtube clips (They're underway and will be here soon)  on the Media page.
Information about our latest resource, Get Your Affairs in Order – a comprehensive series of step-by-step guidebooks to enable you to plan for the expected and unexpected – can also be found here. It's a legacy your family and business partners will thank you for.
Feel free to give me a call or send me an email if you have any questions and I'll get back to you. I'd love to help.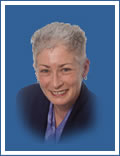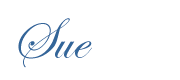 Sue Dwan
Director
M.B.A, Grad CELT; Professional Certified Coach (PCC); CoachU Certified Graduate (CUCG); RSP-Trained Retirement Coach; Educational writer. Member of the International Coach Federation; A Business Mentor (Christchurch, NZ).
Got a question? Phone Sue on (03) 3794107 or 021 802 593 or email Sue on sue@dwanandassociates.com
Follow us